Hello!!!

I hope everyone had an amazing 4th of July!

My day consisted of eating and sunbathing. I managed to get a bad sun burned :-( now I'm trying to ease the pain lol. I didn't take many pics but here are a couple!


Ready to go...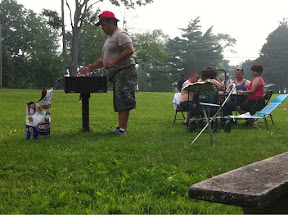 step-dad grilling while hubs n the rest of the fam played dominos.
It was rocky but relaxing. At this beach you get to grab clams n crabs - yum!
Burnt! And to make it worse my neck didn't tan. I'm 2 toned now! Crazy!

Nothing like some cold aloe on my burnt skin!

Hope you had an awesome n relaxing weekend!