Hello beauties!

I hope everyone had a wonderful weekend!! I tried making the best of it considering "Plan A" didn't happen. I decided to put on some makeup and just wait to see what the night would bring! I'll make another post about my evening but for now it'll just be my face :-p

I haven't worn a full face in like forever. It's light, summery, shimmery and simple...


• E.L.F tinted moisturizer in beige (first time using this, not sure how I feel about it yet)
• MAC Studio Fix in C4 to set and for a bit more coverage
• MAC blush in Tippy


• UDPP in Sin
• MAC Retro-speck e/s all over the lid
• MAC Paradisco on outer lid
• MAC Sushi Flower on crease
• MAC Espresso on outer v, crease n lower lashes
• MAC Vanilla e/s on brow bone
• Maybelline Stiletto and Falsies mascara (I layered both)
• Maybelline Line Stiletto liquid liner in Blackest Black
• bareMinerals in Well-Rested to lightly cover dark circles
• Anastasia brow powder in Ebony


• MAC lipglass in Prrr

Pics aren't great since my phone decided to not cooperate!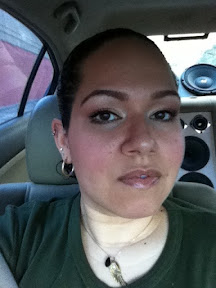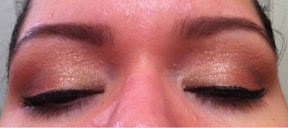 I need to start using my cam for better quality pics but lazy is me!
**S/N - not sure why my neck looks sooo white. Smh! Maybe it was the lighting in the car lol :-/
Anywho, until next post!