Why do I call it My Friday Purchases? Well cause that's when I do most of my shopping! I never venture into the shopping world after Friday lol, I'm usually too tired to do so. My commute to work involves 2 hrs each way on the train and taking the train to the city on the weekends has become my least favorite thing to do! It's a shame. Anywho, here are some accessories I bought.

**Model is my mini me aka my mom.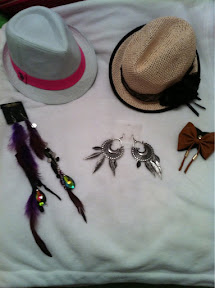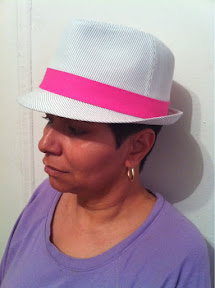 I saw this hat and I loved it! If it would actually fit my head I'd love it even more!!.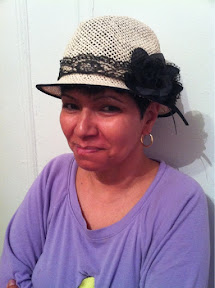 Ha! Both mom and this hat are adorable - right? I love that I can dress it up or dress it down, either way it's a very girly and cutesy hat! The lace detail is what got me.
Mom HATES these earrings, I say she just doesn't get it! LoL! I saw these a few months back, I was about to pay for them but I changed my mind, I later regretted it. I saw them back in stock and I grabbed them and took them home with me! Yes, they may be a bit "out there" but with the right outfit I know I could work them!
Yes more feather earrings! They're just too awesome!! I figured the neutral color goes with everything so why not grab a pair!!
These are very noisy / jingle-y lol. I'm sure I'll get a lot of use out these babies tho since they're more "wearable" than the actual feather earrings, yet I can still have that feather theme / look.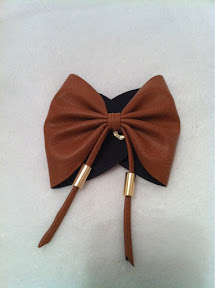 OBSESSED with this! I just wish they had it in black!

Well that's all for now! Hope you enjoyed!

**Items purchased at H&M and Pay Half!!! Each item was less than $10!!!! Fashion @ a bargain!! Nothing wrong with that! ;-p
Glossy Kisses,
Erika!