Hey beauties!

Hope everyone is well!! Did you get to enjoy the gorgeous weather we had yesterday? I tried making the best of it. I worked a full exhausting day. I decided to make an appt @ SHOBHA Madison to get my brows threaded. I LOVE that place!!! The service is amazing, it's a bit pricey $20 (compared to what I've paid elsewhere) BUT it's soooo worth it! I say you have to get your brows done by every girl since they all have their own style of doing them. Stick with the one you like best. Manju is def'ly my girl! Shobha is so colorful and inviting...




After getting my brows done I stopped by Starbucks, ordered then sat outside by a water fountain to enjoy the NYC air. Soooo relaxing!!!

Iced chai tea latté & a chocolate chip cookie




I then stopped by H&M to get some bracelets. I felt like I needed to update my collection. Didn't get much but got enough to keep me up to date with the current "bracelet trend"! Everything was super cheap!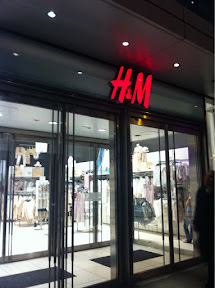 My Favorites

I'm 98% sure that I'll be removing the seashell off the bracelet. I think it's a bit much, I havent decided if I'm going to take off the heart as well. We'll see...

Well this is it for now!
Glossy Kisses *mwahz*,
Erika